Interior Architecture: Oxígeno Arquitectura 
Graphic & wayfinding design: Cobalto Estudio 
Fabrication: GA Calera, Modelab 3D 
Photography: Cobalto Estudio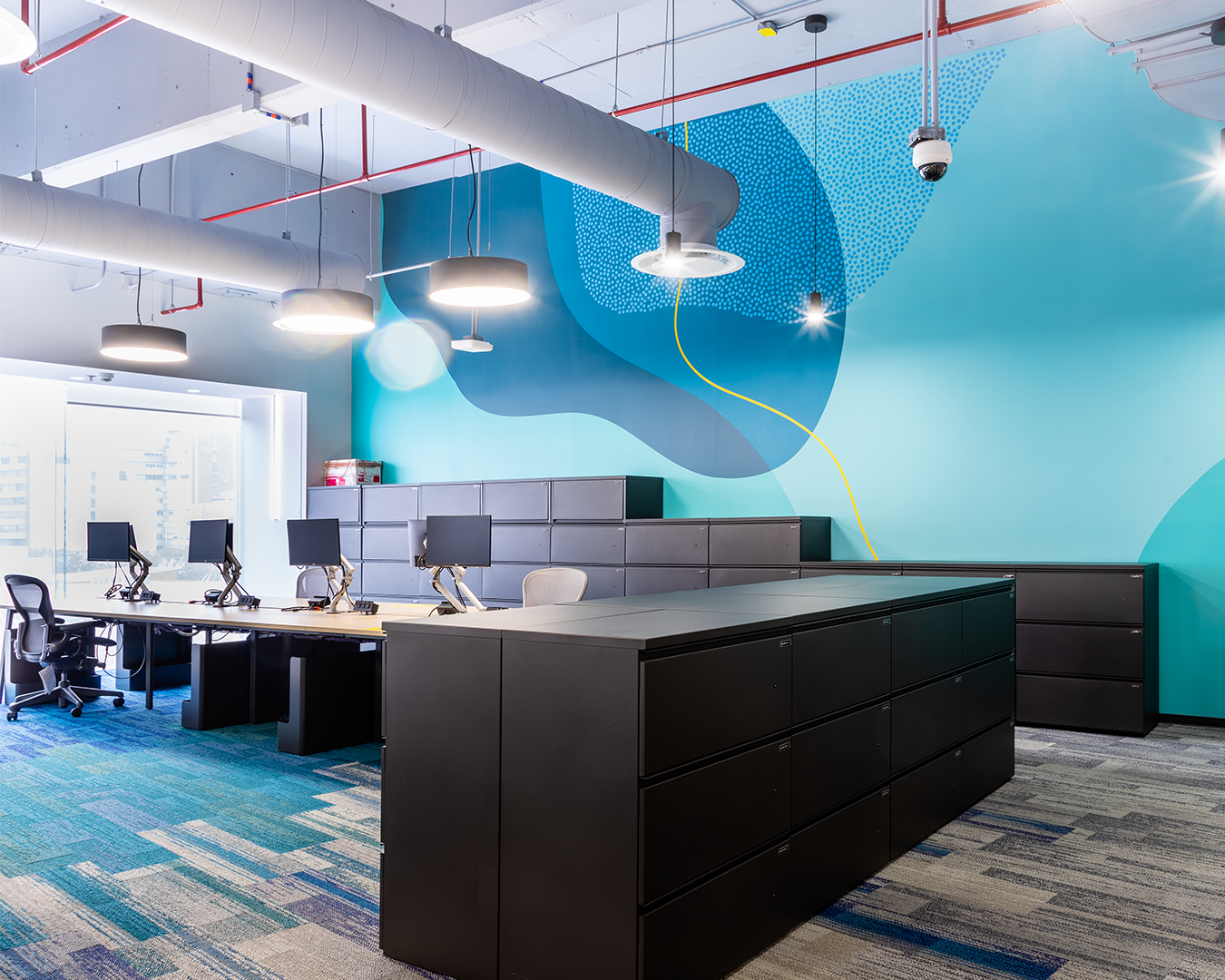 EY asked us to create graphics and signage for their new Mexico City headquarters. 
Taking inspiration from the interior architecture, which featured a concept based on the biomes of Mexico, we created a design language that allowed us to generate a number of graphic applications in different levels of detail and color saturation depending on the area. 
To evoke the beauty of Mexico's coastal areas, sweeping curves, organic shapes and simple patterns in a palette of deep turquoise, blues, and grays recall the majesty of the beaches and tropical forests of the country. For the signage, matte anodized aluminum in black for wayfinding and red and green for safety, provided an understated elegance that perfectly complimented the color and material palette in the interior space.