Braskem Idesa - Mexico City
Braskem is a transnational petrochemical company. For their Mexico City headquarters, we were asked by interior architects spAce Arquitectura to develop the graphic applications, 3D elements, and casual collision.
Based on Braskem's corporate identity, the applications are tied together by a shared language that used interlacing lines and bold colors to integrate the physical space to Braskem's brand values.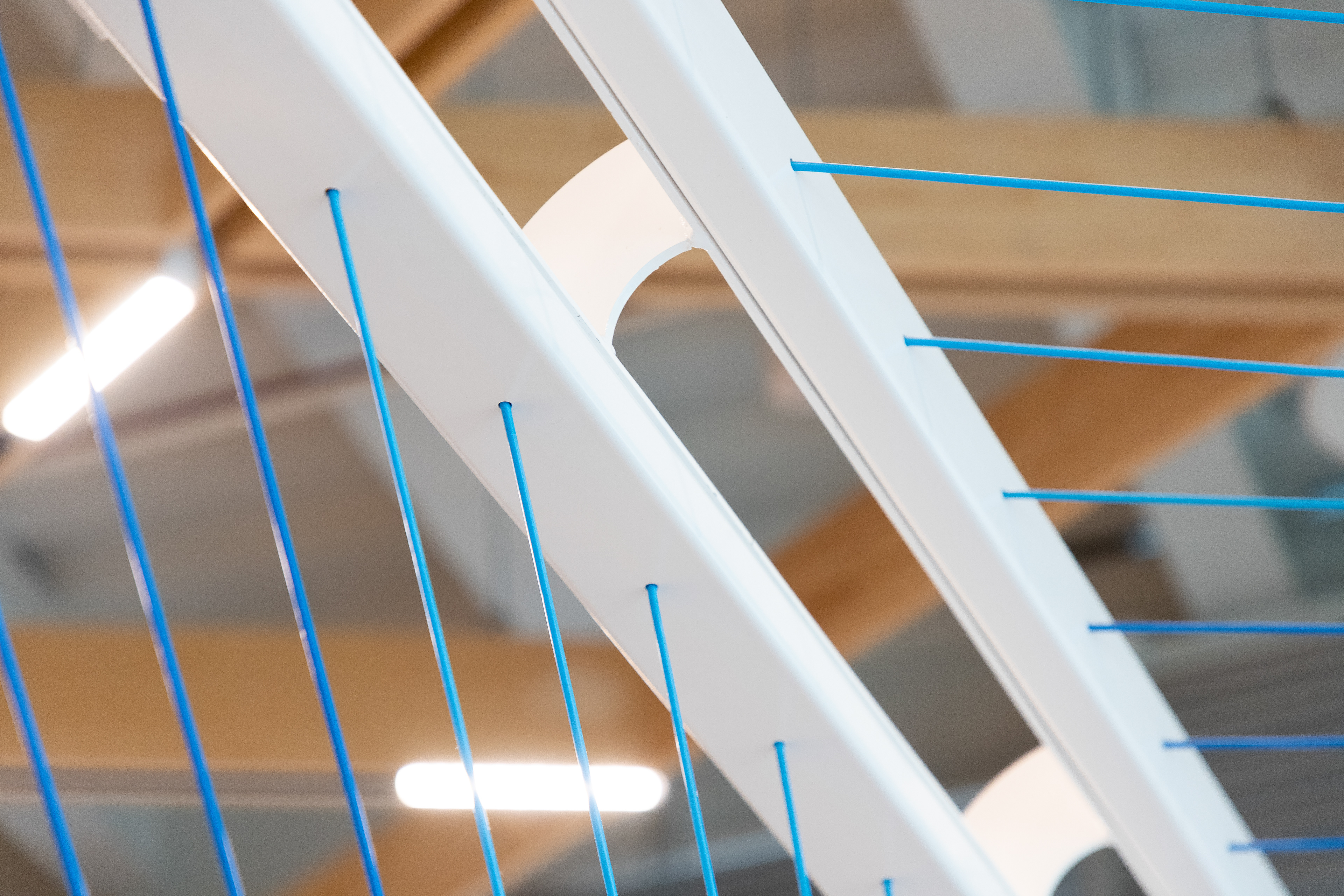 Interior Architecture: spAce Arquitectura
Graphic, industrial, & wayfinding design: Cobalto Estudio
Fabrication: ModeLab 3D, Lab Design, Generacción
Photography: Cobalto Estudio